Mobile Applications
Custom Mobile Applications for your business
Our experienced development team are specialists at design and building applications for businesses, and making them available to any device. We are passionate about implementing solutions for employees in the field to receive clear work instructions, and update on progress with just a few taps.
Contact us for an obligation free discussion.
Get Started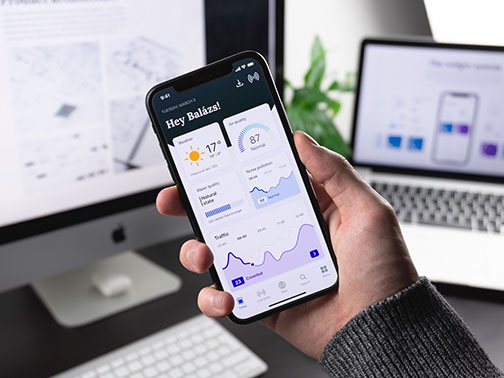 There are two main types of apps, native and web.
Web Apps are apps that function similar to a web page which is designed specifically for mobile, accessible to any device with an connection to the internet. These are essentially a web application designed specifically for usage via a mobile phone. Web based apps are best suited to business applications which need to be used on a limited number of mobile devices such as employees of a business.
Native apps are apps developed specifically for the device eg iPhone (App Store) , Android Phone (Google Play Store), Windows Phone (Microsoft Store) and are able to be downloaded directly from the store. These types of applications need to be built and deployed to each specific store independently and are best suited when looking to supply applications to the general public.
With our core focus on developing applications for business management, we generally find most businesses lean towards Web Apps with a responsive design, essentially creating a single app which works on mobile, tablet and desktop with a single development and cost.