Reports and Analysis
Custom Business Reporting, Dashboards and Key Performance Indicator (KPI) Monitoring
We are specialists at collating data from multiple sources and systems and automating business reports and delivery. Call us to discuss how we can help you work on your business not in it.
Get Started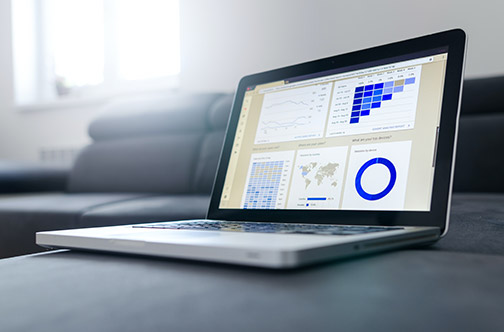 It is not uncommon for executives find a large portion of their working day fighting the largest fire, with little time to improve the business. Accurate real time information is needed for business owners and executives to be able to effectively manage their business.
We provide executive dashboards and workflow automation which provides management with easy to use interface which shows all the business key performance indicators and all the services required to automatically gather and analyse these performance indicators across multiple data sources.
Our experienced team create a virtual real time view of the business, and the key issues affecting the business with the drill through giving you the full information required to make the right decisions to drive cost savings and business growth.
Business Intelligence is created By gathering together raw data points related to each staff members specific goals and including information into a data warehouse. This can include dimensions and metrics gathered through social media and google analytics automatically without any user effort.
By measuring progress, reviewing performance metrics and tracking kpis a clear picture of where is the best place to focus your efforts. Our automated surveying capabilities are also able to create additional metrics for your customer satisfaction and include specialised analytics reports in you business dashboards.
Once setup our customer service team work with you to provide ongoing support and are able to assist you in the usage of the analytical dashboards and where needed additional custom reports can be created.