Custom Development
Specialised software for your needs. Mobile, Web and Desktops Apps
Our development team have 25+ years of experience developing custom software solutions for business. Every business is unique. Off the shelf software simply doesn't provide the flexibility to run every unique business, their business process and the user experiences they want to provide to their unique customers. We are a software development company who provide mobile apps, web apps and desktop apps specifically designed to suit your business and your budget.
Contact us for an obligation free discussion.
Get Started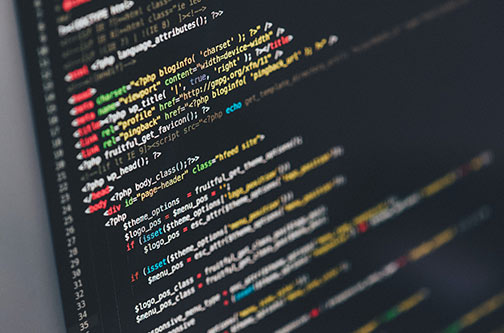 Specialised software for your needs. Mobile, Web and Desktops Apps
From the very start of your project our consultants work with your team understanding your business and the challenges and opportunities for your business, and we recommend the technology solutions which will maximise your investment and provide fast return on your investment.
We have a full team of software developers on staff and all services are delivered by Australians in Australia. No offshore delays and language barriers. We are local and available to meet face to face.
Our software is backed by our ongoing support and we have many long term customers who we continue to support and provide features as their business evolves and their industries change.
Our experienced consultant are specialist in providing bespoke development for businesses. We work with you from the design phase to discuss and plan your development to ensure you get exactly what you need and we review and discuss alternatives and the cost impacts to ensure your solution is provided in the most cost effective way possible.
We commonly provide software integration services with other applications and services, integrating external email marketing tools, SMS sending tools and interaction to business systems. This ensures that you are able to gain the maximum leverage off your existing systems.
We commonly provide specialised tools for integration including creation of new and integration to existing Application Programming Interfaces (API's). We also have developed and implemented custom web site scraping and automation functionality and automation of existing windows applications without any access to the existing source code. Experience in these type of projects show our ability to think outside the square to create what is often deemed too hard a reality, saving our clients expensive double entry effort and automating the process through millions of records of data.
We would love to talk to you about your specific project, so we can understand your plans and make them a reality.